Hi friends,
During this time of global uncertainty, we wanted to let you know the steps Hospice Austin is taking to help keep our patients, families, volunteers and staff safe.
Health Screenings
For the safety of all, our staff and volunteers are checking and recording their temperature twice a day. Any visitor or vendor to Hospice Austin's Christopher House will be required to complete a health screening, including a temperature check each time they enter the building. Anyone with a temperature greater than 99.6 will not be allowed to enter or to work.  We are asking patients and their families to consider limiting their number of visitors and to screen for illness.
Travel
We have provided travel guidance to staff in accordance with the CDC and suspended all corporate travel. All staff and volunteers must notify our Employee Health Nurse before and after personal travel outside of Travis, Williamson, Bastrop, Hays or Caldwell counties. Employees and volunteers may be subject to a self-quarantine before returning to work. Any direct exposure to someone ill with the virus needs to be communicated to us. This also includes contact with persons traveling to our area from high-risk areas.
Bereavement Support
Hospice Austin is still offering bereavement support to individuals, but all support groups (including 8-week groups and weekly drop-in groups) have been postponed until April 13. We are still offering our Conversations on Grief online support. You can learn more here. If you need support while our groups are not meeting, please call 512-342-4700.
Volunteers
Volunteers should discontinue visiting patients in nursing homes, assisted living facilities, hospitals and group homes. Volunteers are welcome to continue providing support to patients in their homes.  However, we ask that you check with the patient and family first to see if they would like to opt out of in-person visits.  If you do visit, please wash your hands upon arrival and before leaving and keep a distance of six feet.  Of course, if you are feeling unwell, you should refrain from visiting.
Hospice Austin's Chief Operations Officer is participating in daily calls with the Texas Department of State Health Services to stay current on the most recent guidance to protect our patients and employees. We have also established a COVID-19 task force comprised of Hospice Austin physicians and leadership who meet daily to work through rapid protocol changes.
We will keep you posted when we have more updates.  In the meantime, stay safe and healthy and remember that we are all in this together, and together we will help each other through.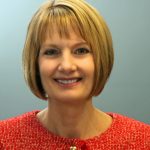 Marjorie Mulanax
Executive Director