When legendary Texas Blues matriarch Marcia Ball was asked to perform a Swan Songs concert for a Hospice Austin patient, she didn't hesitate. She brought her electric piano, set it up in the patient's living room that was festooned with flamingo decorations, and rocked the house for nearly an hour. The living room was filled with friends, family, and even the patient's Hospice Austin nurse, with the patient and everyone else tapping and nodding along to the music. (You can watch a couple of the songs here and here.)
It was exactly the sort of scene that Austin musician Christine Albert envisioned when she came up with the idea for Swan Songs, after playing for a terminally ill friend. Swan Songs is a nonprofit organization that fulfills musical last wishes by organizing private concerts for individuals who are nearing the end of life. At no cost to the family, a favorite style of music or regional musician is brought directly to the home or care facility. Part of the intention, according to Christine, was also to create an event to gather friends and family around to share in the life of the patient. Music transcends illness.
Hospice Austin has partnered with Swan Songs since 2005 to bring joy and togetherness to our patients. Some patients request a particular style of music; others request a specific musician. Christine remembers one patient at Hospice Austin's Christopher House who loved bluegrass music. He appeared to be in his last hours when the bluegrass band went into his room. Christine said the music seemed so loud and so fast, but the patient opened his eyes and engaged and was later able to go home where he lived for a week and a half, which his family had never thought would happen.
"People always assume the concert will be quiet and contemplative music at the bedside, but it's whatever inspires the patient," Christine said. "That what's special about it."
Marcia Ball's concert was both joyful and inspiring. After her performance, the patient's daughter turned to her mother and said, "That was just your style – upbeat!"
Swan Songs had to get creative during the pandemic in how it performed songs for patients. Some musicians recorded concerts for patients; others performed live over Zoom. Last fall, AJ Vallejo and guitarist Bruce Castleberry of the Austin-based "Vallejo" band set up outside Hospice Austin patient Patrick Garcia's apartment door and played with the door open. Patrick's favorite band of all time was Vallejo; he had seen them over 50 times and even won a guitar from a show at Antone's that was signed by all of the Vallejo band members.
Hospice Austin chaplain Nettie Reynolds attended the concert also. She recalled that when AJ Vallejo said to the patient, "I remember you at many of our shows. I'm so glad to see you," Patrick was visibly moved.
Nettie said, "I thought of how meaningful it is to patients at the end of life to have someone say, 'I'm so glad to see you,' because folks have so much fear about end of life and often forget that their friend or loved one is still there inside under the cloak of illness. How wonderful that AJ connected to Patrick and gave him that moment to just be an excited fan."
AJ Vallejo said afterwards that it was one of the best things he has ever been asked to do.
Thank you, Swan Songs, for the joy you bring our patients and their loved ones!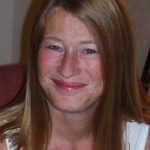 Melinda Marble
Communications Coordinator