Meet Our Providers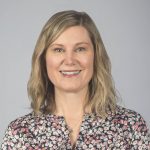 Sandra Frellsen, MD, FACP, FAAHPM, HMDC
Hospice Medical Director
Dr. Sandra Frellsen has been a hospice clinical physician at Hospice Austin since 2013 before becoming Medical Director in 2021. Board certified in Hospice & Palliative Medicine and Internal Medicine, Dr. Frellsen oversees and directs Hospice Austin's medical providers who see patients in their homes and at independent, assisted living and skilled nursing facilities.
Before joining Hospice Austin, Dr. Frellsen was an Attending Physician at Stroger Hospital of Cook County and a Consultative Attending for the Palliative Care Service. She also served as Assistant Dean of Academic Development at Rush Medical College.
She received her undergraduate degree from Yale University, her medical degree from Pritzker School of Medicine at the University of Chicago, and completed her internship and residency in Internal Medicine at Boston Medical Center and Veterans Administration Medical Center. Outside of work. Dr. Frellsen enjoys spending time with her family and dogs. Her hobbies include hiking, reading, knitting, and Scouts.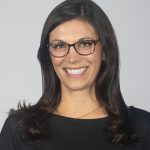 Kate Tindall, MD
Palliative Care Medical Director
Dr. Kate Tindall is the medical director for Austin Palliative Care, Hospice Austin's home-based palliative care program for patients who are not eligible for hospice care or who may be undergoing curative treatment. She is dual board-certified in Internal Medicine and Hospice and Palliative Medicine. She completed her training, including her Palliative Medicine fellowship, at UTSW. Before joining APC, Dr. Tindall was the Assistant Medical Director of the Palliative Care team for Parkland Hospital as well as Assistant Professor at the UTSW Medical School. She brings a passion for providing compassionate, patient-centered care to the seriously ill population.
She and her husband, Mark, who is a federal prosecutor with the United States Attorney's office, have three children. When not working, Dr. Tindall spends most of her time trying to keep up with her kids and also enjoys being outdoors, reading, cooking and traveling.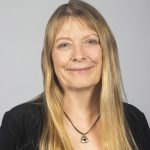 Dr. Kimberly Galusha DO, FAAFP
Hospice Clinical Physician
Dr. Kimberly Galusha has been a physician with Hospice Austin since 1997. She worked at Hospice Austin's Christopher House when it opened its doors in February 1998. Dr Galusha was the medical director at the Marbridge Foundation, a home for adults with physical and intellectual disabilities for 10 years. She also served on the Texas Department of Human Services Advisory Subcommittee for Nursing Facilities and the Texas Department of Human Services Hospice and Nursing Facility Work group.
She received her undergraduate degree from Oklahoma State University in Stillwater, and her medical degree from Oklahoma College of Osteopathic Medicine in Tulsa. Her internship and internal medicine residency was at the Osteopathic Medical Center of Texas in Fort Worth. Dr Galusha spent her childhood as a missionary child in the Congo and has traveled extensively throughout her life, learning about different cultures and lifestyles. In her spare time she competes in competitive dog sports, Agility and Flyball. Several of her dogs have earned national sport honors and one of her current dogs has won the Number One NADAC Agility Chihuahua for all of the USA, Canada and Australia for several years in a row.  She is a foster home for Austin Pets Alive and Border Collie Rescue of Texas.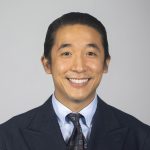 Dr. Johnson Wu, DO, MBe
Hospice Clinical Physician
Born and raised in rural Texas, Johnson Wu received his Bachelor of Science in Psychology from UT Austin and his medical degree from A.T. Still University School of Osteopathic Medicine in Arizona. He completed his Residency in Family Medicine at University Medical Center Brackenridge – University of Texas at Austin and his Fellowship in Hospice & Palliative Medicine at Cleveland Clinic.
Before coming to Hospice Austin, Dr. Wu was a hospice physician providing inpatient and home care in Boston and was the clerkship director for Harvard Medical School's Hospice and Palliative Medicine Fellowship at Massachusetts General Hospital, Beth Israel Deaconess Medical Center, and Boston Children's Hospital. While working full time as a hospice physician, he attended evening classes at Harvard and earned a Masters in Bioethics. His hobbies include studying philosophy, hiking with his dog, cycling, traveling, and spending time with his brother in Houston and his sister and her twin boys in Austin.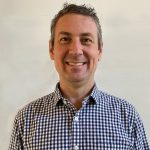 Adam Brunson, APRN
Clinical Nurse Specialist
Adam is an Adult-Gerontology Clinical Nurse Specialist board certified through the American Nurses Credentialing Center.  A nurse for six years, Adam completed his Master of Science in Nursing at The University of Texas Austin.
He was a Christian minister for more than a decade but went back to school for nursing after walking his sister through a long battle with cancer. He and his wife have three daughters. Adam enjoys time with his family, hiking, gardening, volunteering with his church and being outdoors.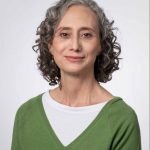 Beverly Anne Butler, ACNS-BC
Advanced Practice Registered Nurse
Anne Butler is a Clinical Nurse Specialist (comparable to a Nurse Practitioner). Born in McAllen, she moved with her family to Lagos, Nigeria, then was raised in Ann Arbor, MI where she received her undergraduate degree from the University of Michigan. She made her living as a freelance photographer before going back to school where she was awarded a Masters of Science degree in Nursing degree from UT Austin (with a concentration in Adult Health and Gerontology), then board certification as an Adult Health Clinical Nurse Specialist.
She joined Hospice Austin as an RN for two years before working as a CNS with Austin Regional Clinic for six years. Anne is married to former KUTX DJ Hayes McCauley. Her hobbies include dance, walking the Town Lake trail, cooking, reading, enjoying the eclectic selection of music her husband plays at home and spending time with friends and family.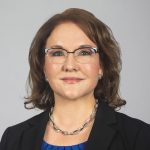 Jo Ann Cardenas, MSN, APRN, AGPCNP-BC
Nurse Practitioner
Jo Ann Cardenas has over 20 years of experience as an Advanced Practice RN, first as a Critical Care Clinical Nurse Specialist. She returned to school for postgraduate studies to become dual board certified as an Adult and Gerontology Nurse Practitioner. Before joining Hospice Austin, Jo Ann practiced both in the inpatient and outpatient settings; the last 10 years she concentrated on primary care medicine and saw patients in their homes, personal care group homes, and assisted living facilities. Jo Ann's focus is on compassionate patient-centered care and enhancing the quality of life for her patients.
She received her Master's in Nursing from UT Health Science Center at Houston in 1995 as a CNS and in 2002 completed a postgraduate studies certificate program as a nurse practitioner. Jo Ann is a member of the Texas Nurse Practitioners Association and Sigma Theta Tau International Honor Society of Nursing.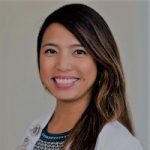 May Harris, RN, MSN, FNP-C
Palliative Care Nurse Practitioner
May P. Harris is certified as a Family Nurse Practitioner through the American Academy of Nurse Practitioners and has a Masters of Science in Nursing from Texas Tech University. She has 12 years of healthcare experience in various settings including critical care, trauma, neurosurgery, physical medicine and rehabilitation. Prior to joining Hospice Austin in 2019, May worked in primary care, hospice and skilled rehabilitation facilities as a healthcare provider.
May considers it a privilege to care for patients and counsel their loved ones through their hospice journey. She specializes in care which aligns with the patients' beliefs, unique circumstances, and challenges. May believes it is her personal and professional calling to be part of Hospice Austin. Outside work, she enjoys spending time with her family and exercising.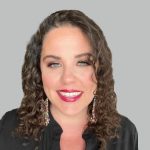 Melody Kamanda, RN, FNP
Nurse Practitioner
Melody Kamanda has worked in the medical field since 1997. She started her career as a paramedic then became a nurse in 2003. She has worked in the ER, Pediatrics, Med-Surg, LTACH, and Wound Care. She then spent a year abroad with Doctors Without Borders, stationed in west Africa in Cameroon. After that inspiring experience, she knew she didn't want to do acute care any longer and went into hospice. She fell in love with the philosophy of hospice and loved being able to do true bedside nursing again. Melody joined Hospice Austin as an RN Case Manager in 2013 and received her Nurse Practitioner license in 2021.  She says she is honored to be able to be a part of such a loving, caring team of providers.
Melody is the mother of an 8 year-old daughter and a 6 year-old son. Her hobbies include working with her hands, creating art, making pottery and enjoying the outdoors and the mountains.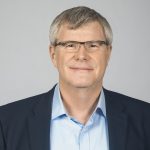 Brian King, RN, FNP, ACHPN
Palliative Care Nurse Practitioner
Brian King has 20 years' experience in hospice and palliative care, the past 10 years in the role of Palliative Care Nurse Practitioner. He received his Master's in Nursing from UT Austin in 1998 and is board certified as a Family Nurse Practitioner and an Advanced Certified Hospice and Palliative Care Nurse. Brian became interested in nursing after serving in the Peace Corps in Ecuador and later worked in the ER at Brackenridge Hospital.
From the initial visit, Brian places an emphasis on patients' values, preferences and goals. Patients enjoy Brian's friendly and personalized approach to care. He encourages questions and takes the time to get to know his patients and thoroughly understand their hopes and concerns.
Brian has worked for Hospice Austin since 1999. Brian and his wife have two sons. He enjoys swimming regularly at Barton Springs and camping in Big Bend National Park.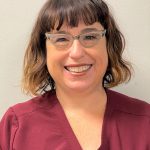 Anna-Michele Taylor, MSN, APRN, AGACNP-BC
Nurse Practitioner
Anna Michele Taylor is an Adult-Gerontology Acute Care Nurse Practitioner board certified through the American Nurses Credentialing Center. She has 16 years of nursing experience.
Anna Michele was born and raised in Austin. After living in California while her husband attended UC Berkeley, she returned to Austin to raise her two daughters as her husband began his career as a teacher. She entered nursing school when her youngest daughter started kindergarten. She completed her nursing degree at Austin Community College in 2005 and went on to earn her BSN at UT Arlington shortly after while working as an intensive care nurse. She worked as a Palliative Care nurse for a year after developing the program for the ICU. In 2017, she went back to school to become a nurse practitioner and earned her MSN in 2019 with specialty in Adult-Gerontology Acute Care Nurse Practitioner.
When not at work she enjoys hiking, traveling, camping and reading. She also has a great love for film and live music. And, of course, she spends as much time as she can with her husband and two daughters, friends and her dog Jake.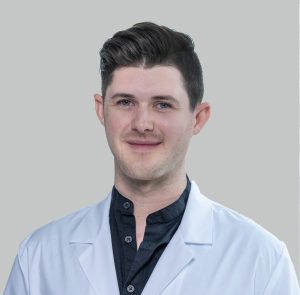 Justin Bailey Whitley, MSN, APRN, AGNP-C, ACHPN
Nurse Practitioner
 Justin Bailey Whitley is an Adult-Gerontology Nurse Practitioner and Advanced Certified Hospice & Palliative Nurse who is certified through both the American Academy of Nurse Practitioners and the Hospice & Palliative Credentialing Center. He has over a decade of experience in nursing. In 2013, he started his career in the emergency department after completing an emergency nursing residency program. He joined the admissions team of Hospice Austin in 2017 after feeling a strong pull to work specifically with patients facing serious and terminal illness. In 2021, Justin completed his Master of Science in Nursing degree from the University of Texas at Arlington and started working as a nurse practitioner for an inpatient hospice & palliative care group at a level 1 trauma center. He re-joined Hospice Austin in 2023 as a nurse practitioner and feels incredibly fortunate to have the opportunity to work with hospice and palliative care patients in their home settings. Justin considers it both a privilege and a calling to work with the population served by Hospice Austin. He places special emphasis on care goal planning, assisting patients with living their lives to the fullest, and creating "more good days" through expert symptom management.
When not working, Justin enjoys reading, traveling the world, spending time with his husband and closest friends, and volunteering with the Austin Boxer Rescue as a family matchmaker.