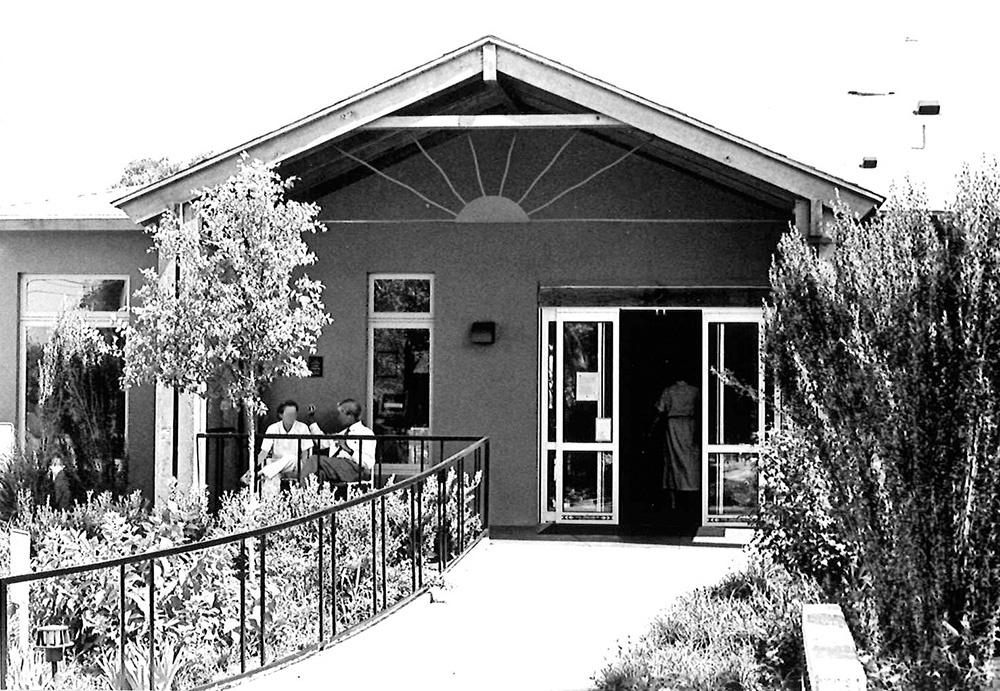 In the late 1970s, the hospice movement came to the United States. In Austin, virtually 100% of patient deaths took place in the hospital. Many early advocates explored the feasibility of a hospice program in Austin; Mrs. Ross Ogden and Mrs. Anne Skinner approached Dr. John Sandbach, who had just started practice as an oncologist in the community. The concept appealed to Dr. Sandbach and he presented it to Jack Campbell, the administrator of Holy Cross Hospital (Austin's designated cancer hospital), and Jack Brown, chairman of the Holy Cross Hospital Board. Campbell, Brown and Sandbach went out to California where they made site visits to two hospice programs.
Hospice Austin was established in 1979 and began providing services to terminally ill persons and their families during the summer of 1980.
With visionary leadership and collaborative support from area hospitals, organizations, individuals and the community, Hospice Austin flourished and was able to serve every family who requested our services.
In 1986, Hospice Austin became Medicare-certified and expanded its service to surrounding counties. In January 1997, Hospice Austin moved to its present office building located at 4107 Spicewood Springs Road. Also in 1997, Hospice Austin purchased the former Christopher House, a 15-bed AIDS in-patient facility. In February 1998, Hospice Austin opened the area's first in-patient hospice facility and renamed it Hospice Austin's Christopher House. Hospice Austin and Hospice Austin's Christopher House, have been accredited since 1998, first by the Joint Commission on Accreditation of Healthcare Organizations (JCAHO) and, since 2001, by the Community Health Accreditation Partner (CHAP).
Thousands of terminally ill patients and their families have experienced the high standards of compassionate care provided by the staff and volunteers of Hospice Austin.
Questions? Email us here or call (512) 342-4700 or (800) 445-3261