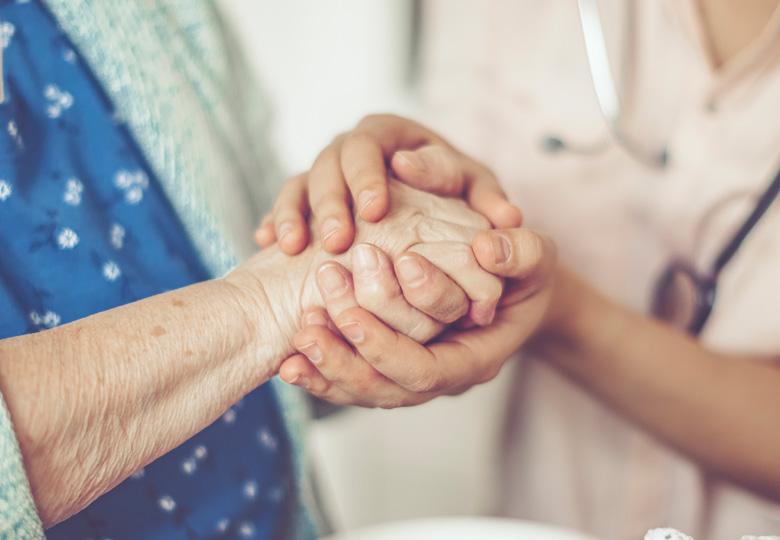 This can be an intense and exhausting time, filled with many unknowns. We're here to walk with you, every step of the way.
Living with a Serious Illness?
We understand how difficult the decision can be to shift focus from cure to comfort. Hospice Austin's mission is to ease the physical, emotional and spiritual pain of any person in our community facing the final months of a serious illness. That means no matter what your diagnosis – heart or lung disease, Alzheimer's, cancer or any other illness with a life-expectancy of six months or less – you won't have to face it alone.
At Hospice Austin, you and your loved ones will be the central and guiding focus of a devoted care team made up of a physician, nurse and nurse aide, social worker, chaplain and volunteer.
When symptoms cannot be managed at home, Hospice Austin's Christopher House provides 24-hour expert medical care in a warm and tranquil setting.
Hospice Austin offers both hospice and palliative care. Palliative care is for people with a life-limiting illness who may or may not be receiving curative treatments and have a life-expectancy of two years or less.
We are committed to serving each person in a way that honors and respects his or her individual preferences and needs.
We understand the many ways having a loved one with a serious illness is impacting your life. We know the questions and worries you may have. We're here to help you, too.
Hospice Austin can help guide you through the complicated and sometimes overwhelming grieving process. You do not have to grieve alone.