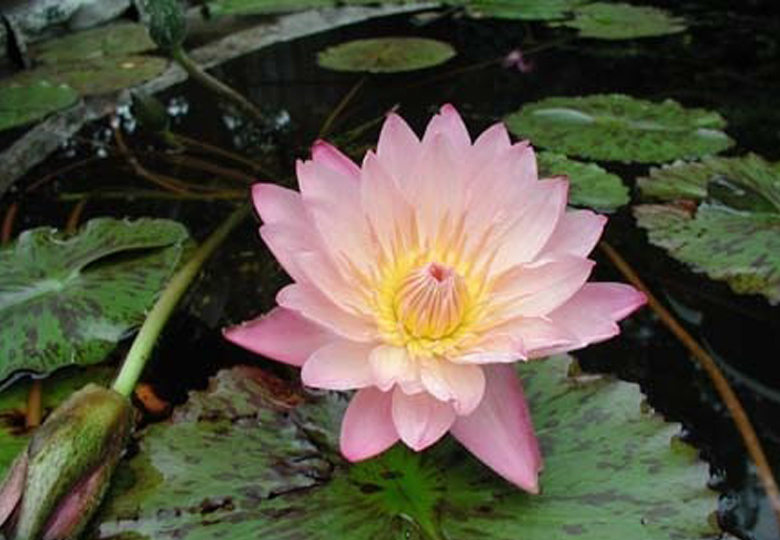 Frequently Asked Questions
Frequently Asked Questions
When is it time for Hospice Austin's care?
At any time during a serious illness, it is appropriate to discuss all of your care options, including hospice. Based on your needs and wishes, there are two ways we can help:
Hospice Austin provides comprehensive, specialized hospice care to patients and families living with an illness with a life expectancy of six months, if the disease runs its expected course. Patients may receive hospice care longer if needed. If their condition improves, they can be discharged from hospice care and return to curative treatment.
Austin Palliative Care provides expert help with pain and symptom management for individuals who have a serious illness with a life expectancy of two years or less. Patients may either still be seeking curative treatment or may be primarily interested in comfort care.
The following are signs that you may want to explore options with our various types of care:
You've been admitted to the hospital several times within the last six months with the same or worsening symptoms.
You're having trouble getting out of bed, walking, eating, dressing or bathing.
You've lost weight without trying, you're short of breath while resting or your pain has increased.
You have decided to stop receiving treatments for your disease.
You wish to remain at home, rather than spend time in the hospital.
Your doctor has told you that you have a life-limiting disease.
Isn't hospice care like giving up hope?
Hospice care does nothing to hasten or postpone death. For some patients, there comes a point when treatment is no longer working. Continued attempts at treatment may even be harmful to patients already in a weakened state.
Research published in the Journal of Pain and Symptom Management found that terminally ill patients who received hospice care for certain illnesses lived on average 29 days longer than those who did not opt for hospice near the end of life.
Many hospice care patients experience less anxiety by refocusing hope on what might be realistically achieved in the time remaining and spending quality time with loved ones.
Who pays for Hospice Austin care?
Hospice care is covered by Medicare, Medicaid and most private insurance companies.
We are contracted with most private insurance plans, including Aetna, United Healthcare, Humana, Tricare, Cigna, Sendero, Ambetter, Seton Health Plan and Blue Cross Blue Shield (except for the HMO Blue Advantage policies). Each of these policies will be subject to the benefits assigned by the carrier. We are also contracted with the VA in Temple for coverage.
Medicare Part A covers 100% of hospice care for patients receiving care in their homes, nursing facilities, hospital general inpatient, or at Hospice Austin's Christopher House.
Like Medicare, traditional Medicaid covers hospice care at any location and at any level of care along with any supplies and technical and professional services related to the terminal diagnosis. Medicaid coverage includes the Children with Special Health Care Needs program through the Texas Health and Human Services Commission. Hospice Austin is contracted with Texas Medicaid for Travis, Hays, Caldwell, Bastrop and Williamson counties. Texas Medicaid Emergency Only Care does not cover hospice care and Texas Medicaid is billed when the patient has a Medicaid HMO through a private insurance company.
As a mission-driven nonprofit organization, we provide care to all who need us, regardless of a patient's ability to pay. Last year, we provided more than $1 million worth of care to people with no source of funding.
What if I live outside of Austin?
Hospice Austin's care is available to anyone living in the five-county region of Travis, Williamson, Bastrop, Caldwell and Hays counties. Hospice Austin staff live and work in the communities we serve.
Can pain be controlled outside the hospital setting?
Yes. Hospice Austin's doctors and nurses are experts in controlling pain. Our emphasis is on promoting your quality of life by providing comfort and relief from pain and symptoms. If symptoms temporarily cannot be managed at home, Hospice Austin's Christopher House provides 24-hour expert medical care in a warm and tranquil setting. Once symptoms are brought under control, the patient is able to return home.
How does Hospice Austin help patients and families?
Whatever your diagnosis – heart, lung or kidney disease, Alzheimer's, ALS, cancer – our board-certified specialists will work together with you and your doctor to form a plan of care that meets your unique needs. To ensure every need is being met, you'll have your own personal care team.
How does someone start Hospice Austin care?
Anyone – you, a family member, friend or neighbor – can contact Hospice Austin at any time to get information about our services. Hospice Austin staff members will visit you to better understand your unique needs and learn how we can provide the greatest comfort. We then contact your doctors to talk to them about your needs. To schedule a visit, call our main number (512) 342-4700 or toll free (800) 445-3261, or you can email us at info@HospiceAustin.org.