Our Team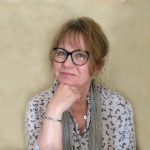 Dana Joslin, RN, BSN
Interim Executive Director
As Interim Executive Director, Dana Joslin is responsible for all programs and services of Hospice Austin. A registered nurse, Dana served 25 years as director of clinical and administrative operations with the St. David's Healthcare system in a variety of roles. For the last 8 years, Dana was Director of Clinical Operations and Nursing Administration at the Heart Hospital of Austin, where she was named HCAHPS Nurse Leader Champion with in-patient scores consistently in the top 95th percentile. She recently retired from her work with the St. David's Healthcare system.
Dana has been involved with Hospice Austin since its inception. In fact, when she read an article about a hospice forming in Central Texas, it prompted her to move to Austin. Hospice Austin was not yet admitting patients, so she worked in the oncology unit of St. David's Hospital as a training ground for future hospice work. During those years, Dana had the privilege of volunteering alongside hospice supporters like Chuck Meyer (chaplain and senior VP at St. David's and an early supporter of Hospice Austin) and Oncologist John Sandbach, who helped create Hospice Austin. She served on Hospice Austin's Nurses Consortium committee which included Holy Cross Hospital, Brackenridge, Seton and St. David's. She also assisted with new volunteer education on what to expect when a patient is actively dying.
Dana has served a total of 12 years on Hospice Austin's Board of Directors, and served two terms as Chair of the Board. Her husband, Frank Federer, also served a term on Hospice Austin's Board.
Dana received her BSN with honors from the University of Texas in Austin and completed a critical care internship with Royal Sussex Hospital in Brighton, England. She has two grown children and three grandchildren.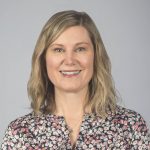 Sandra Frellsen, MD, FACP, FAAHPM, HMDC
Hospice Medical Director
Dr. Sandra Frellsen has been a hospice clinical physician at Hospice Austin since 2013. Board certified in Hospice & Palliative Medicine and Internal Medicine, Dr. Frellsen sees patients in their homes and at independent, assisted living and skilled nursing facilities.
Before joining Hospice Austin, Dr. Frellsen was an Attending Physician at Stroger Hospital of Cook County and a Consultative Attending for the Palliative Care Service. She also served as Assistant Dean of Academic Development at Rush Medical College.
She received her undergraduate degree from Yale University, her medical degree from Pritzker School of Medicine at the University of Chicago, and completed her internship and residency in Internal Medicine at Boston Medical Center and Veterans Administration Medical Center. Outside of work. Dr. Frellsen enjoys spending time with her family and dogs. Her hobbies include hiking, reading, knitting, and Scouts.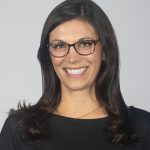 Kate Tindall, MD
Palliative Care Medical Director
Dr. Kate Tindall has joined Austin Palliative Care as the Palliative Care Medical Director. She is dual board-certified in Internal Medicine and Hospice and Palliative Medicine. She completed her training, including her Palliative Medicine fellowship, at UTSW. She was most recently working as the Assistant Medical Director of the Palliative Care team for Parkland Hospital as well as Assistant Professor at the UTSW Medical School. She brings a passion for providing compassionate, patient-centered care to the seriously ill population and is thrilled to offer this care to the Austin community, where she grew up..
She has moved here with her husband, Mark, who is a federal prosecutor with the United States Attorney's office and their two children. Dr. Tindall is happy to return to Austin to be reunited with her family that lives here. She spends most of her time trying to keep up with her two children, but also enjoys being outdoors, reading, cooking and traveling.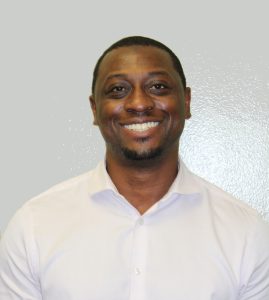 Lex Cooper, MBA
Director of Access and Marketing
As Director of Access and Marketing, Lex Cooper manages the operations of the admissions team and guides the messaging and growth strategies for the entire organization. He is responsible for the planning, development and implementation of the organization's marketing strategies and public relations activities, both external and internal, and facilitates access to Hospice Austin services through outreach to medical, professional and community groups.
Lex has spent the last 12 years of his career in healthcare working for home health and hospice companies in positions ranging from marketing to vice president of business development to community care division manager. His passion is ensuring those in need of resources or services not only get their needs met but do so in the best possible way.
Originally from Austin, Lex received his Bachelor of Science from Angelo State University and his MBA from the University of Phoenix in 2010. He and his wife, a LCSW who works as a Behavioral Health Utilization Reviewer at Baylor Scott & White, are the proud parents of a 10-year-old daughter. Lex's hobbies include football, working out, golf, and watching movies.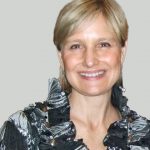 Robin Clemons, BBA – Finance
Director of Development
As Director of Development, Robin oversees all of Hospice Austin's fundraising efforts, which includes major gifts and planned giving, events such as Beauty of Life and Amplify Austin, membership in Friends of Hospice Austin and Hospice Austin's Notable Donors, grants, appeals and donations.
Robin began her career with Hospice Austin in 1996 as Director of Development, then served as Hospice Austin's part-time Planned Giving and Major Gifts Officer before resuming her position as Development Director. She has helped the development office grow from an annual budget of $300,000 to almost $3 million.
Robin has worked in non-profit fundraising for 25 years. She began her career as a credit analyst with Bank of America and then served as Director of Special Events and Volunteer Services for the Center for Child Protection in Austin for four years before joining Hospice Austin.  She has a BBA in Finance and Marketing from the University of Texas at Austin. Robin and her husband, David, have two children.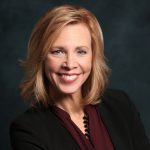 Teresa Dozier, MS, SHRM-CP, CSM
As Director of Human Resources, Teresa Dozier drives HR strategy, goals, policy and key programming. She works closely with leaders and employees to champion and support a healthy and engaging work culture. She leads a team of HR professionals focusing on areas of organizational design and policy, talent management and development, employee engagement, performance, and total rewards.
Teresa was a social worker in the hospital setting for six years before she moved into human resources management where she's spent the last 17 years of her career. Her experience spans multiple industries including technology, finance and insurance, advertising, and construction. She has 15 years' healthcare experience.
She received her undergraduate degree from Weber State University and her Masters in HR Management from Utah State University. Teresa enjoys hiking, camping, paddle boarding, skiing and live music. She has two grown daughters and two grandchildren.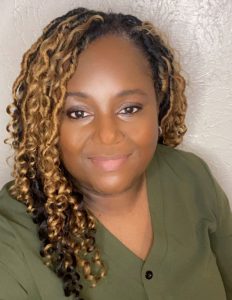 Keisha Jones, RN
Director of Inpatient Services
As Director of Inpatient Services, Keisha Jones is responsible for all aspects of personnel staffing of 40 nurses, chaplains, social workers and certified nursing assistants at Hospice Austin's Christopher House. She also oversees education, policies and procedures, as well as the day-to-day operations of the 15-bed facility.
Keisha joined Hospice Austin in 2009 as the practice manager for our medical subsidiary, Austin Palliative Care. She put herself through nursing school while working for Austin Palliative Care full-time and raising three children. After receiving her RN degree, she worked at Hospice Austin's Christopher House as a nurse and then a team leader before being promoted to Director.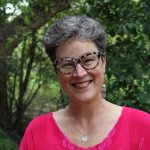 Nancy Chester McCranie, M.Div.
Director of Volunteer and Bereavement Services
Nancy McCranie began working for Hospice Austin as a chaplain in 1996.  Since 2009 she has served as the Director of Volunteer and Bereavement Services.  The Volunteer Department consists of a staff of two Volunteer Coordinators and more than 300 volunteers and touches almost every aspect of Hospice Austin, from direct patient care and bereavement, to administrative support and special events. The Bereavement Department consists of two full-time Bereavement staff, several part-time bereavement counselors, and numerous volunteers.  The Bereavement Program offers a wide array of grief support services to the community including Camp Brave Heart, Surviving the Holidays, Grief Support Groups, Grief Webinars, individual counseling, and community bereavement education.  Nancy is a frequent speaker for area groups, leading discussions about end of life issues and the process of grieving a loss.
Nancy is an ordained minister with the Presbyterian Church (USA) and holds a M.Div. degree from Austin Presbyterian Theological Seminary. She is Chair of the Clinical Pastoral Education Committee at The Ascension Seton Family of Hospitals; on the board of The Griffin School; a member of Mission Presbytery; and Parish Associate for the First Presbyterian Church, Elgin, Texas.  Nancy is married to Bill, an organic/bio-dynamic farmer and rancher who raises blueberries and beef.  They have two adult sons, three dogs, two cats, a small herd of Irish Dexter cattle and a donkey named Jennifer.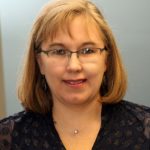 Christina Remus, RN, BSN
Chief Clinical Officer
As Chief Clinical Officer, Christina Remus oversees all clinical services: home care, Hospice Austin's Christopher House, and bereavement. She ensures that each aspect of clinical operations work smoothly and is responsible for carrying out the mission and strategic initiatives and strategies of the organization. She provides clinical leadership in the delivery of all hospice care and services with a consistent patient-centered focus and oversees the development, implementation and monitoring of all clinical standards and protocols.
She guarantees that budgetary goals are set and met for staffing, durable medical equipment, pharmacy and supplies and ensures that technology goals are met to fulfill Hospice Austin's needs. She supervises five Hospice Austin directors and two supervisory staff members, ensuring high levels of clinical leadership by offering support, direction and guidance. She works closely with the CEO, CFO, Director of Human Resources and the Director of Quality to ensure consistency and cohesiveness with the executive staff with an ongoing focus of meeting the mission of Hospice Austin. She is responsible for ensuring that the delivery of home care, in-patient, respite and crisis care services are timely, efficient and high quality.
Her previous work experience includes working for Hospice Austin since 2005 as Admissions Nurse, Partners Team Leader and Director of Quality.  Prior to Hospice Austin, she was a Parish Nurse, Cardiac nurse, Cardiothoracic Surgery Patient Care Coordinator (Case Management) and served 9 years, active duty and reserves, as a nurse in the United States Navy.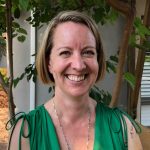 Jamie Wilson, RN
Director of Quality
As Director of Quality, Jamie Wilson plans, organizes and directs the risk management, corporate compliance, privacy and quality programs of Hospice Austin. She also supervises the audit nurse, HIM Supervisor and serves as Hospice Austin's Corporate Compliance Officer.
Jamie has worked for Hospice Austin since 2015 as an RN Case Manager, Red Team Leader, and Director of Inpatient Services. She put herself through nursing school by working as a certified nursing assistant for the Hospice of Wichita Falls; it was there that she developed her love for hospice care. After graduating from nursing school, she worked in Dallas for 4 years as an ICU trauma/surgical nurse. When she and her family moved to Austin, she decided that she didn't want to work anywhere other than Hospice Austin. Jamie is married with two children, ages 12 and 14, and has three wheaten terriers.
HOSPICE AUSTIN BOARD OF DIRECTORS
2023 Officers
Chair: Brent Annear
Vice Chair: Sylvia Maggio
Immediate Past Chair: Robert Howell
Secretary: Ray Mungia
Treasurer: Kevin Kaylakie
At Large: C. Michele Robinson Gregory
Oscar Robinson
Frank Cedeño
Cynthia Duggins
Shelton Green
Richard Himes, MD
Robert Howell
Kathryn Hudson, MD
Jocelyn Johnson
Ann Kaiser
Sue Phillips
Tami Taylor
Jetta Todaro
HOSPICE AUSTIN FUND BOARD
2023 Officers
Chair: Oscar Robinson
Vice-Chair: Robin Banister
President:  Dana Joslin
Secretary:  Val Newberg
Treasurer: Scott Neuendorf
Steve Brown
Brittany Cheverere
Brande Draper
Andrew Hill
Jocelyn Johnson
Mary Clare Matthews
Ed Moody
Travis Osgood
Blake Sayers
Sara Seely
Elizabeth Wardlaw
Staff
Dana Joslin
Robin Clemons