Our Team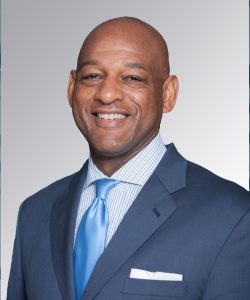 Herb Dyer, MPA
Interim Executive Director
As Interim Executive Director, Herb Dyer is responsible for all programs and services of Hospice Austin. He has spent the majority of his career in healthcare and in strategic development.
Herb has more than two decades of experience as an executive in hospital administration. He served most recently as Vice President of Ascension Health where he was responsible for shared services across 12 hospitals serving the greater Austin area. Previous to his work with Ascension, he served as Vice President and Chief Operating Officer of Seton Medical Center Hays from 2009 – 2013 and Brackenridge Hospital (now Dell Seton) from 2013 – 2015. Herb has a long successful history of leading complex capital projects and diverse teams.
After leaving healthcare administration, Herb developed a successful consulting company in 2018 called PatternShifts that helps businesses with leadership training, change initiatives, and strategic development. His company was acquired by AXIOM Learning Solutions in 2022 where he then served as Principal consultant with AXIOM.
Herb has been involved with Hospice Austin for more than a decade. He served on our Operating Board of Directors for nine years and also served on and was chair of Hospice Austin's Fund Board for three years. He is deeply committed to Hospice Austin's mission and legacy of nonprofit excellence.
Herb has a Master's in Public Administration from Baruch College, City University of New York.
He has received Distinguished Service Awards from the YMCA and Kyle Area Chamber of Commerce and was awarded Outstanding Speaker from the National Black MBA Association, Austin. He is a regular guest speaker/lecturer at The University of Texas McCombs School of Business and Texas Business Healthcare Association.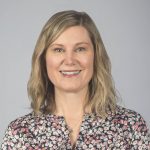 Sandra Frellsen, MD, FACP, FAAHPM, HMDC
Hospice Medical Director
Dr. Sandra Frellsen has been a hospice clinical physician at Hospice Austin since 2013. Board certified in Hospice & Palliative Medicine and Internal Medicine, Dr. Frellsen sees patients in their homes and at independent, assisted living and skilled nursing facilities.
Before joining Hospice Austin, Dr. Frellsen was an Attending Physician at Stroger Hospital of Cook County and a Consultative Attending for the Palliative Care Service. She also served as Assistant Dean of Academic Development at Rush Medical College.
She received her undergraduate degree from Yale University, her medical degree from Pritzker School of Medicine at the University of Chicago, and completed her internship and residency in Internal Medicine at Boston Medical Center and Veterans Administration Medical Center. Outside of work. Dr. Frellsen enjoys spending time with her family and dogs. Her hobbies include hiking, reading, knitting, and Scouts.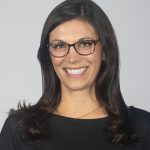 Kate Tindall, MD
Palliative Care Medical Director
Dr. Kate Tindall has joined Austin Palliative Care as the Palliative Care Medical Director. She is dual board-certified in Internal Medicine and Hospice and Palliative Medicine. She completed her training, including her Palliative Medicine fellowship, at UTSW. She was most recently working as the Assistant Medical Director of the Palliative Care team for Parkland Hospital as well as Assistant Professor at the UTSW Medical School. She brings a passion for providing compassionate, patient-centered care to the seriously ill population and is thrilled to offer this care to the Austin community, where she grew up..
She has moved here with her husband, Mark, who is a federal prosecutor with the United States Attorney's office and their two children. Dr. Tindall is happy to return to Austin to be reunited with her family that lives here. She spends most of her time trying to keep up with her two children, but also enjoys being outdoors, reading, cooking and traveling.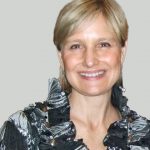 Robin Clemons, BBA – Finance
Director of Development
As Director of Development, Robin oversees all of Hospice Austin's fundraising efforts, which includes major gifts and planned giving, events such as Beauty of Life and Amplify Austin, membership in Friends of Hospice Austin and Hospice Austin's Notable Donors, grants, appeals and donations.
Robin began her career with Hospice Austin in 1996 as Director of Development, then served as Hospice Austin's part-time Planned Giving and Major Gifts Officer before resuming her position as Development Director. She has helped the development office grow from an annual budget of $300,000 to almost $3 million.
Robin has worked in non-profit fundraising for 25 years. She began her career as a credit analyst with Bank of America and then served as Director of Special Events and Volunteer Services for the Center for Child Protection in Austin for four years before joining Hospice Austin.  She has a BBA in Finance and Marketing from the University of Texas at Austin. Robin and her husband, David, have two children.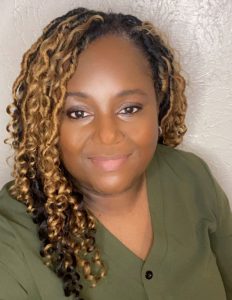 Keisha Jones, RN
Director of Inpatient Services
As Director of Inpatient Services, Keisha Jones is responsible for all aspects of personnel staffing of 40 nurses, chaplains, social workers and certified nursing assistants at Hospice Austin's Christopher House. She also oversees education, policies and procedures, as well as the day-to-day operations of the 15-bed facility.
Keisha joined Hospice Austin in 2009 as the practice manager for our medical subsidiary, Austin Palliative Care. She put herself through nursing school while working for Austin Palliative Care full-time and raising three children. After receiving her RN degree, she worked at Hospice Austin's Christopher House as a nurse and then a team leader before being promoted to Director.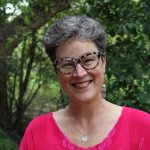 Nancy Chester McCranie, M.Div.
Director of Volunteer and Bereavement Services
Nancy McCranie began working for Hospice Austin as a chaplain in 1996.  Since 2009 she has served as the Director of Volunteer and Bereavement Services.  The Volunteer Department consists of a staff of two Volunteer Coordinators and more than 300 volunteers and touches almost every aspect of Hospice Austin, from direct patient care and bereavement, to administrative support and special events. The Bereavement Department consists of two full-time Bereavement staff, several part-time bereavement counselors, and numerous volunteers.  The Bereavement Program offers a wide array of grief support services to the community including Camp Brave Heart, Surviving the Holidays, Grief Support Groups, Grief Webinars, individual counseling, and community bereavement education.  Nancy is a frequent speaker for area groups, leading discussions about end of life issues and the process of grieving a loss.
Nancy is an ordained minister with the Presbyterian Church (USA) and holds a M.Div. degree from Austin Presbyterian Theological Seminary. She is Chair of the Clinical Pastoral Education Committee at The Ascension Seton Family of Hospitals; on the board of The Griffin School; a member of Mission Presbytery; and Parish Associate for the First Presbyterian Church, Elgin, Texas.  Nancy is married to Bill, an organic/bio-dynamic farmer and rancher who raises blueberries and beef.  They have two adult sons, three dogs, two cats, a small herd of Irish Dexter cattle and a donkey named Jennifer.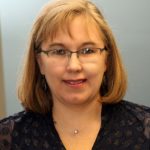 Christina Remus, RN, BSN
Chief Clinical Officer
As Chief Clinical Officer, Christina Remus oversees all clinical services: home care, Hospice Austin's Christopher House, and bereavement. She ensures that each aspect of clinical operations work smoothly and is responsible for carrying out the mission and strategic initiatives and strategies of the organization. She provides clinical leadership in the delivery of all hospice care and services with a consistent patient-centered focus and oversees the development, implementation and monitoring of all clinical standards and protocols.
She guarantees that budgetary goals are set and met for staffing, durable medical equipment, pharmacy and supplies and ensures that technology goals are met to fulfill Hospice Austin's needs. She supervises five Hospice Austin directors and two supervisory staff members, ensuring high levels of clinical leadership by offering support, direction and guidance. She works closely with the CEO, CFO, Director of Human Resources and the Director of Quality to ensure consistency and cohesiveness with the executive staff with an ongoing focus of meeting the mission of Hospice Austin. She is responsible for ensuring that the delivery of home care, in-patient, respite and crisis care services are timely, efficient and high quality.
Her previous work experience includes working for Hospice Austin since 2005 as Admissions Nurse, Partners Team Leader and Director of Quality.  Prior to Hospice Austin, she was a Parish Nurse, Cardiac nurse, Cardiothoracic Surgery Patient Care Coordinator (Case Management) and served 9 years, active duty and reserves, as a nurse in the United States Navy.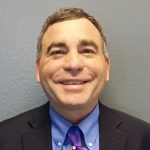 Kevin Turner, CPA
Chief Financial Officer
Kevin Turner is Hospice Austin's Chief Financial Officer. As CFO, Kevin is responsible for all aspects of the agency's financial systems and financial reporting requirements, including Medicare reporting requirements. He develops the agency's annual budget and ensures that billing and accounts payable activities are timely and accurate. He is also responsible for the oversight of payroll processing and for all payroll reporting requirements.
Prior to joining Hospice Austin, Kevin worked for Blackmor CPA in Tulsa.  Kevin has been a CPA since 1986. He has 30 years of business experience focusing on operations, and has 15 years of hospice experience.
Kevin has held a variety of roles for various hospices: chief financial offer, chief compliance officer, chief operating officer, and has served as executive director for two nonprofit and three for-profit hospices. Kevin and his wife of 42 years are from Tulsa. They have two sons; one lives in Tulsa, and one lives in Kentucky.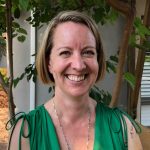 Jamie Wilson, RN
Director of Quality
As Director of Quality, Jamie Wilson plans, organizes and directs the risk management, corporate compliance, privacy and quality programs of Hospice Austin. She also supervises the audit nurse, HIM Supervisor and serves as Hospice Austin's Corporate Compliance Officer.
Jamie has worked for Hospice Austin since 2015 as an RN Case Manager, Red Team Leader, and Director of Inpatient Services. She put herself through nursing school by working as a certified nursing assistant for the Hospice of Wichita Falls; it was there that she developed her love for hospice care. After graduating from nursing school, she worked in Dallas for 4 years as an ICU trauma/surgical nurse. When she and her family moved to Austin, she decided that she didn't want to work anywhere other than Hospice Austin. Jamie is married with two children, ages 12 and 14, and has three wheaten terriers.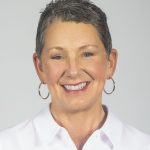 Lora Wyatt, RN, BSN, CHPN
Director of Access and Marketing
As Director of Access and Marketing, Lora Wyatt manages the operations of the admissions team and guides the messaging and growth strategies for the entire organization. She is responsible for the planning, development and implementation of the organization's marketing strategies and public relations activities, both external and internal, and facilitates access to Hospice Austin services through outreach to medical, professional and community groups.
A Certified Hospice and Palliative Care registered nurse, Lora has practiced nursing for over 30 years in the fields of ER, cardiology, pediatric oncology,  dialysis, and hospice. She has spent 16 years in hospice and palliative care nursing as an admission nurse, case manager, and in hospice management. Originally from Illinois, she and her husband moved to Austin in 2018 when she joined Hospice Austin as the Admission Team Leader. She enjoys living in the Texas Hill Country with her husband and dogs.
HOSPICE AUSTIN BOARD OF DIRECTORS
2022 Officers
Chair: Robert Howell
Vice Chair: Oscar Robinson
Secretary: Ray Mungia
Treasurer: Sylvia Maggio
At Large: C. Michele Robinson Gregory
Brent Annear,
Frank Cedeño
Cynthia Duggins
Joe Gonzalez
Shelton Green
Richard Himes, MD
Kathryn Hudson, MD
Jocelyn Johnson
Sue Phillips
Tami Taylor
Jetta Todaro
HOSPICE AUSTIN FUND BOARD
2022 Officers
Chair: Oscar Robinson
Vice-Chair: Laurens Fish, III
President:  Herb Dyer, interim
Secretary:  Jenny Hassibi
Treasurer: Scott Neuendorf
Robin Banister
Dinah Barksdale
Steve Brown
John Faught
Ed Healy
Jocelyn Johnson
Brittany Byrd Morrison
Val Newberg
Gene Anne Sandbach
Leslie Timmerman
Staff
Robin Clemons