This summer was my 26th time to attend Camp Braveheart.  Over the years I've played many roles:  director, small group facilitator, floater, trouble shooter, home-sickness whisperer.  Every year there is a moment at camp that pulls my heart so wide open I can barely breathe.  A moment almost too sweet, poignant, and brutal for words.  Often this comes during the closing ceremony when all the handmade memory boxes are lined up side by side, one after the other, with words like mom, dad, grandma, nana, papa, baby brother, big sister hand-painted or spelled out with magazine letters across the top.  Words that contain worlds.  As the campers pass by their box, they place a small battery operated candle on top or inside their memory box; a small gesture filled with such longing and love.  My hope for this procession of grieving children is that they will be able to navigate the disorienting journey through the valley of loss and safely find their way to the other side where they may encounter a new kind of wholeness that includes what is broken; where they may discover a wiser, more mature sense of what it means to be human in this beautiful, fragile world we live in.
Another part of camp I love is called "Ask the Nurse." The campers in each group write down any medical questions about their loss so one of our camp nurses can attempt to answer things they've never dared to ask; perhaps something their parents don't have answers or energy for; things they may be afraid to ask. Things like, How come cancer can kill you; or What is an aneurism; or Why would a bruise on a baby's head cause the baby to die.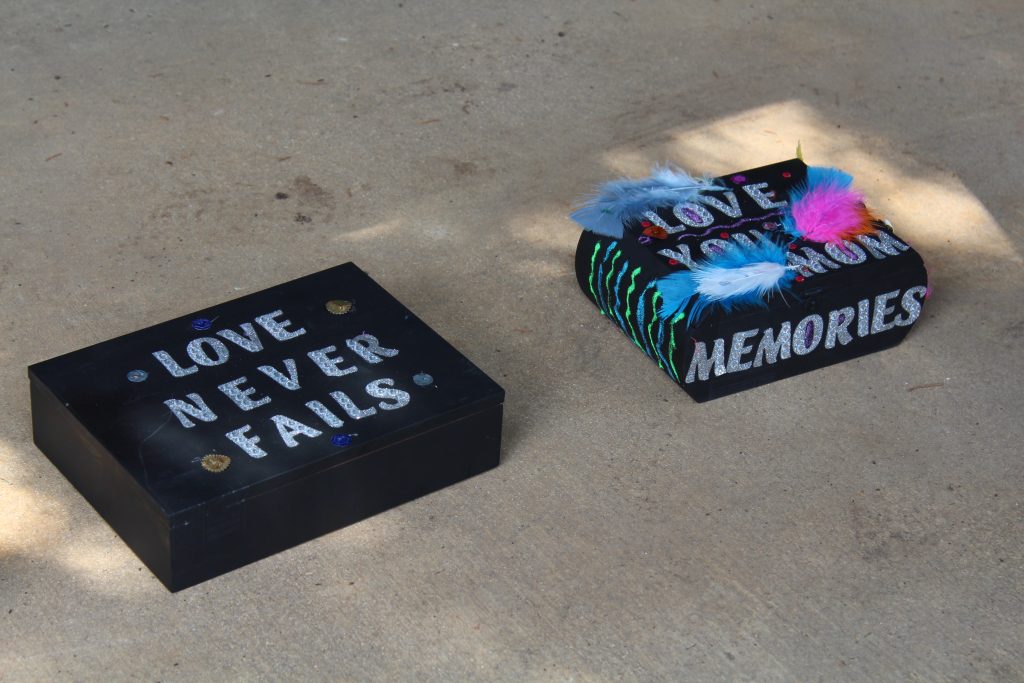 Some of our campers have lost those they love by suicide. Those are the questions that fill me with tears. The questions of young people trying to wrap their arms around something that feels too big for any of us.  They ask questions like, How do you get depression?  Is it contagious or hereditary?  If my loved one had it, will I have it, too?  In other words, Is this terrible thing going to happen to me?  A few of them haven't been told it was a suicide and so they ask things like: How can someone with depression just die in their sleep?  And sometimes the child knows full well it was suicide because they were present when it happened. There is often a stunned look behind the eyes of these young people; a wariness as if they now know a terrible truth that they can never not know again.  From the outside it looks like waiting for the other shoe to drop; like never feeling safe again; it looks like a stone has been placed on their heart.
One year a teenager submitted what may be the bravest question I've ever heard. My dad shot himself in the chest one night when I was the only one home, he wrote. I put pressure on the wound and called 911. Is there something else I should have done?
The nurse answering the question was a man named Mario.  Mario has worked emergency rooms and ICUs for years. He has a shaved head, a gold earring in one ear, wears colorful bandanas, and has a tattoo of an EKG rhythm on his calf.  His eyes are wise, calm, and infinitely kind.  The kind of eyes you want on you in a crisis or when asking a terrifying question. Mario read from the little crumpled piece of paper and then answered, You did all you could do and what you did was exactly right. There's nothing else you could have done. Pausing briefly he continued, You could only see the small hole where the bullet went in. What you couldn't see was all the damage that was inside. That's what killed your dad. 
That answer struck me as profoundly true. Some people experience so much hidden damage; so many hearts are broken in places we can't see and often can't fix.  But I am reminded of what we can and must do: we can lean in and listen when someone whispers their worst fear or their deepest regret; we can be a safe harbor for those facing unimaginable loss; we can make room for questions that don't have easy answers; we can invite stories and share our own, giving one another the space, light, and air we all need to grieve and heal.
It is a privilege to do this work, bearing witness to so many brave and broken hearts.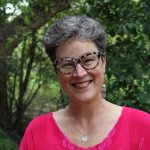 Nancy McCranie
Director of Bereavement & Volunteer Services