When Joe Jimenez was dying after suffering a heart attack and stroke in 2016, his 21-year-old son, Joey, promised his father that he would remain at home to look after his mother and younger brother. It was a responsibility he took seriously.
"To Joey, family has always been so important," his mother, Michelle Jimenez, said. "He felt a lot of responsibility as the man of the house."
Unfortunately, at the age of 25, Joey was diagnosed with Glioblastoma, an aggressive and incurable brain cancer.
Joey received treatment and continued working for as long as he could. Michelle, a teacher's aide for an elementary school in Round Rock, had to stop working after the school year ended in May 2021 to care for Joey. The family has no health insurance for Joey's medical care.
When Joey's doctor told Michelle that Joey's medications were no longer working, she also told Michelle they weren't alone and to call Hospice Austin.
"That phone call to Hospice Austin changed our lives completely," Michelle said. "Not only is Joey getting that support, but I am as well." They receive regular visits from Joey's Hospice Austin team – a nurse, social worker, and chaplain. The chaplain prays with both Joey and Michelle, which brings them a lot of comfort.
Last year, Hospice Austin provided more than $1 million in care to uninsured and under-insured patients. Joey has been under Hospice Austin's care since October 2021. He is now partially blind and largely nonverbal, but he has retained his sweet disposition and love of family.
"Just knowing that Joey is not alone and that he's getting the care he needs is a tremendous blessing," Michelle said.
Joey is being featured in the Statesman's Season for Caring program. Visit Statesman.com/SeasonforCaring to learn more about Joey and the Jimenez family. Donations raised through this program will help Joey and Hospice Austin's other families in need all year long with rent, utilities, and groceries. To view the Jimenez family's Amazon wishlist, please click here.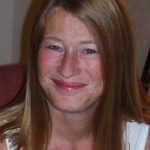 Melinda Marble
Communications Coordinator