Two days after it became apparent that the pandemic would affect Texas, when all was pandemonium and empty shelves at Austin grocery stores, HEB contacted Hospice Austin on a Sunday night to ask how they could help. Hospice Austin has been the grateful recipient of the community's generosity ever since.
Mask makers from ages 8 to 88 got busy sewing cloth masks for our staff and patients. It is such a joy to see our staff wearing the colorful masks made with such skill and love. Many of you, such as LePA European Esthetics, have donated or bought us PPE. Tito's Vodka converted their distillery to make hand sanitizer. Austin Sunshades Tint and Sound, Cisco, and Girl Scouts of Central Texas made us face shields. The staff and patients at Hospice Austin's Christopher House have received regular deliveries of Tiff's Treats and pizza, and Hoovers Cooking has been bringing lunch every day for the past 5 weeks.
So many foundations have responded to this crisis with alacrity. Thanks to our generous funders, we will be receiving emergency funds to help offset some of our unexpected expenses, as well as funds to help our patients most in need with rent, groceries, and utility bills. The St. David's Foundation anticipated immediate needs at the very beginning of the crisis, and so gave permission to convert existing grants for particular programs into unrestricted funds; they have also established an emergency fund to support both the immediate and intermediate needs of nonprofits working on the frontlines to provide emergency assistance to those most vulnerable communities impacted by COVID-19.
Dr. Edward Burger, president and CEO of The St. David's Foundation, said, "So many of our neighbors are experiencing extraordinary physical, emotional, and economic hardships due to COVID-19. The full extent of these challenges has yet to be seen and will continue to change the needs of our community. We at the St. David's Foundation are profoundly grateful for the essential work being done by local organizations to lift up those most vulnerable, and we are proud to support the nonprofit community making a positive difference during such a critical time — including the meaningful work of Hospice Austin."
We have received funding from the Andrew Delaney Foundation, HEB Community Investment Grant, John & Mildred Holmes Family Foundation, Donald D. Hammill Foundation, Lowe Foundation, Tableau Foundation and the Abigail E. Keller Foundation for pediatric special needs. United Way for Greater Austin and the Austin Community Foundation have partnered to form All Together ATX, which provided funds for medications, housing, food and utility costs for our patients. It is so heartwarming to see the community coming together in this way.
Recently as we were hearing from our social workers that more and more of our families are facing food insecurity due to loss of income and employment, we sent out a call for help. WOW, did we get a response! HEB provided gift cards and Trader Joe's, Wheatsville, and Keep Austin Fed all donated bags of food. Long-time volunteer Carole Price marshaled her considerable influence in her neighborhood and beyond and she and her husband, Kerry, delivered 675 POUNDS of food. Carole said, "Being hungry at the end of life will not happen on my watch! That's a problem we can alleviate."
What we can do when we come together is beautiful. Thank you, all of you, for all the ways large and small in which you are supporting Hospice Austin, our staff, and the patients we serve.
We appreciate you very much.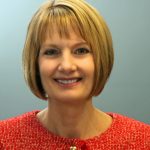 Marjorie Mulanax
Executive Director