Texas and New Mexico Hospice Organization (TNMHO) has selected Marjorie Mulanax as the recipient of its
Lifetime Achievement Award.  As the 2021 honoree, she is the seventh winner of this award, the Association's most prestigious, which was presented at its annual convention in August. The following was written by Robert Friedman, MD who nominated Marjorie for this award.
Hospice Austin Executive Director Marjorie Mulanax has been the face, heart, and soul of Hospice Austin for 27 years. She began her career with Hospice Austin in 1992 and became Executive Director in 1994. Marjorie is responsible for all of Hospice Austin's programs and services. During her time with Hospice Austin, she has guided our growth from serving 300 hospice patients per year to serving 2,500 patients per year, with an average daily census in the high 300's. As a result, Hospice Austin is one of the largest nonprofit hospices in Texas. She has been instrumental in creating the Austin Palliative Care Community-based Palliative Care program, (a subsidiary of Hospice Austin), that served over 300 patients last year. This program, which is supported in part by a generous grant from the St. David's Foundation, provides palliative care to underserved patients in 4 counties who are not ready for hospice care. Marjorie is also a skilled networker who has successfully networked extensively throughout Texas, regionally, and nationally. As busy as she is, Marjorie makes a point of learning and remembering every staff member's name and makes a point of speaking to any staff member she runs into.
During her tenure as Executive Director, while raising two daughters, Marjorie oversaw an unexpected capital campaign to purchase Christopher House, a small AIDS hospital which she transformed into the region's first and only community inpatient hospice facility, raising $1 million in less than three months to do so.
Marjorie has managed Hospice Austin's growth, amid an exploding for-profit hospice industry, through an unyielding commitment to quality and adherence to our mission. Some of the greatest challenges for Marjorie have been balancing the needs of the patients and staff, and balancing Hospice Austin's mission with finite resources.
Marjorie is committed to serving all who need hospice services, regardless of that person's diagnosis, or ability to pay. Under Marjorie's leadership, Hospice Austin, (unlike most other hospices), has never capped the amount of care we provide to unfunded patients. Hospice Austin annually provides more than $1 million in care to uninsured or under-insured patients.
Marjorie has continually spearheaded innovative programs to help educate both the public and the medical community about end-of-life issues. These include Hospice Austin's GIFT Project (Giving Instructions for Tomorrow), which has educated more than 5000 members of the public and medical community about advance care planning. Hospice Austin has also partnered with Dell Medical School to establish an accredited Hospice & Palliative Medicine Fellowship program, with Hospice Austin providing the hospice inpatient unit experience, the hospice outpatient experience, and the residential palliative care experience.
During Marjorie's tenure, Hospice Austin's bereavement program has grown into one of the most comprehensive in Texas. It offers a variety of support groups (weekly general drop-in, 8-week loss of partner/sibling/child groups, holistic healing, grief and transformation through expressive arts); monthly online interactive webinars; individual counseling; biannual creative Day of Renewal; community presentations and grief support for schools and businesses; and a free 3-night therapeutic summer camp for children grieving the death of a loved one.
In 2002, under Marjorie's leadership, Hospice Austin was honored to receive the prestigious Samaritan Center Ethics in Business Award in the nonprofit category. In 2012, Hospice Austin received the Center's Anita and Earl Maxwell Lifetime Achievement Award for Ethics in Business. In 2014, Hospice Austin was honored to receive Casa Marianella's 2014 Ed Wendler Award for outstanding service to the immigrant community. Hospice Austin has been voted Best Hospice in the Austin area in the Senior Resource Guide's Readers' Choice Award and our nursing staff have been honored in the Austin American-Statesman's Recognizing Nurses campaign in 2017, 2018, 2019 and 2020. In 2019 and 2020 Hospice Austin was voted best hospice in the Austin American-Statesman's Best of the Best Awards. In 2021 Marjorie received the Austin Vistage Leadership Award for her enduring impact on Hospice Austin, her Vistage group, and the Austin community.
Marjorie has served in the following roles during her career as Executive Director of Hospice Austin:
Texas Partnership on End of Life Care – board member
Texas-New Mexico Hospice Organization – board member
Texas Non-Profit Hospice Alliance – founding board member
NHPCO's Nominating Committee – member
National Hospice Work Group – Executive Committee member
In addition, Marjorie collaborated with Larry Farrow with TNMHO and others on Texas' original Advance Directives bill.
Marjorie Mulanax embodies the hospice philosophy of, "Do what's right for the patient and family." Her career has been one of love, caring, and support for patients, families, staff, and colleagues. Marjorie is retiring this year. To say, "She will be missed" is an understatement.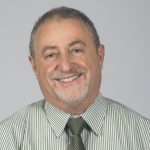 Robert Friedman, MD
Chief Medical Officer