November is National Hospice and Palliative Care month and we wanted to take this opportunity to educate the public about the some common misperceptions about hospice care.
Whether you're a person with a serious illness or a family member, just saying the word "hospice" can trigger many fears. These misperceptions are common among family members and patients who are trying to decide what to do next and where to turn.
Misperception #1 – Hospice is a place
Hospice is not a place – it's a type of care that can be provided wherever a patient feels most comfortable. Hospice meets the patient exactly where they are and provides the necessary expertise and support to help a person die on their own terms.
Hospice care can take place in a patient's home, independent/assisted living community or skilled nursing facility, in the hospital, or in an inpatient hospice setting, such as Hospice Austin's Christopher House.
Misperception #2 – If I sign up for hospice, that means I'm giving up
On the contrary: signing on to hospice care means you want to make the most of the time you have left. It does not mean you will pass away sooner than you would otherwise; in fact, studies have shown that patients with certain types of illness who are enrolled in hospice care actually live longer than patients who are not on hospice care.
To be eligible for hospice care, a person must have a life-limiting illness with a prognosis of six months. While it is difficult to predict anyone's life expectancy, your physician would be able to speak to what is expected if your disease follows it natural course. This doesn't mean that you can only have hospice for six months. You will remain eligible for hospice care as long as your disease continues to progress. We do sometimes have patients whose condition improves under our care and they can be discharged.
Hospice Austin's medical subsidiary, Austin Palliative Care, operates a community-based palliative care program that offers medical support to people suffering from life-limiting illnesses who don't meet hospice qualifications or who are in active treatment for their disease. This is the only program of its kind that serves palliative care patients in their homes.
Misperception #3 – The hospice nurse is the only person who will visit
When a person enrolls in hospice, an entire team is assigned to the patient.
1. Hospice Nurse: Your hospice nurse is a main part of the team. He or she is capable of assisting in:
• medication orders
• physical assessment
• nursing procedures
• pain medication titration
• wound care
• family meetings
• patient education
• family education
• ordering/bringing medical supplies
• ensuring the highest level of spiritual/physical/emotional comfort
2. Social workers: Master's degree-prepared professionals who help with everything from therapy, to FMLA paperwork to finding resources to help meet patient needs.
3. Chaplains: Chaplains are highly educated individuals with thousands of hours of training. They can apply a spiritual balm of peace and comfort for any belief system.
4. CNAs: Certified Nurse Assistants are skillful at bed baths, personal care, and seeking ways to increase a patient's everyday quality of life.
5. Hospice Providers: Our hospice providers (doctors and nurse practitioners) make house calls. The hospice providers see each patient to ensure high quality care. They can visit more or less depending on the patient situation.
6. Volunteers: All of our volunteers are vetted and trained. They can provide services such as spending time with patients, laundry care, house cleaning, massage therapy, grocery shopping, therapy animal services, and so much more.
Misperception #4 – I have to leave my current doctor to sign on with hospice
Patients may keep their family physician or their oncologist as a primary care provider for as long as desired. If the patient decides to make hospice the primary provider, we have doctors and nurse practitioners who are board-certified in Hospice & Palliative Medicine who are ready and available to visit and take care of every patient need.
Misperception #5 – If I'm having a crisis, I have to go the Emergency Department
Our teams are equipped to handle an assortment of patient crises in the home. These include breathing emergencies, pain exacerbations, falls, or advanced wound care needs. We have a 24 hour dedicated on-call team who can provide care day or night. Hospice Austin also operates the region's only inpatient hospice facility for acute needs that cannot be managed at home. However, if an emergency arises and you would prefer to go to the ER, we ask that you notify us so that we can assist in coordination and ensure your hospital visit will be covered by your insurance provider.
Misperception #6 – Hospice only helps people who are very close to dying
In reality, the sooner a person signs on to hospice care, the better.
• Pain management issues get resolved more quickly and effectively.
• Patients have a chance to develop strong bonds with their hospice team.
• Volunteer services are utilized more often.
• Social workers and chaplains work with family members ahead of time to provide grief support and counseling.
• Many hospice patients experience a major increase in quality of life after joining hospice.
Misperception #7 – I need insurance to be on hospice
If you don't have private insurance, you can still qualify for hospice. Hospice takes Medicaid, Medicare and most private insurance. Hospice Austin is the only nonprofit in our area. Thanks to generous community support, we can care for anyone who qualifies for hospice regardless of their ability to pay. Last year we provided more than $1 million in care to uninsured and under-insured patients.
Misperception #8 – I'm going to die in pain
Most people with a terminal illness have four questions: Am I going to be afraid? Am I going to be alone? Am I going to be in pain? How am I going to be remembered? Hospice Austin understands this difficult journey and walks with patients and their families every step of the way. Pain management, in every aspect – physical, emotional and spiritual, is our highest priority, and we truly are experts in the field. Unlike many other hospice providers, we employ full-time physicians and nurse practitioners who are specially-trained in end-of-life care.
Misperception #9 – The hospice team provides 24-hour care
Hospice care is based on the model of family/loved ones caring for the patient while being supported by the hospice team. While the hospice team is available 24 hours a day, our visits are focused and task-driven. If additional care is needed, our team can assist in providing information for caregiver agencies in your area.
Misperception #10 – All hospices are the same
Many people assume there is just one hospice with different branches, similar to the Red Cross. There are actually dozens of hospices across Central Texas, many of whom are part of large national chains. Ask questions. How long has the hospice been providing care in the Austin area? Does the hospice have its own inpatient facility? Is the hospice accredited? Where are they headquartered? How many local volunteers do they have? Which nursing homes do they contract with? Which hospitals do they contract with? Is the hospice for-profit or non-profit?
Hospice Austin is a nonprofit agency which means that all of our resources are not used to benefit owners or investors but instead go back into services that benefit you and your family. It allows us to fulfill our mission of providing you with the highest standards of care.
We hope this article has alleviated some misperceptions of hospice care. Hospice Austin's mission remains to ease the physical, emotional and spiritual pain of any person in our community facing the final months of a serious illness. Please call 512-342-4700 if we can help you in any way.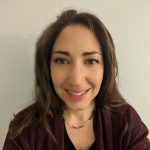 Lacee Koerner
RN