I am honored to serve on the Hospice Austin Operating Board of Directors for many reasons.
First, Hospice Austin has Camp Brave Heart. I was drawn to volunteer at the bereavement camp for children who lost a loved one. Having lost my mom when I was a teenager, I can empathize with these kids' loss and grief, so helping at camp seemed natural. It's wonderful!
Later, my sister received wonderful hospice care, which gave me front-row insight about the power of death with dignity in a comfortable home environment. Facing terminal illness is a numbing shock; patients and their loved ones can find themselves rudderless and lost throughout this experience. That uncertainty on top of the grief is all-consuming.
However, having caring people like Hospice Austin's angels serve as nurturing guides can make all the difference for patients and families during this life-changing time.
A friend whose pain was unmanageable at home spent his final days at Christopher House. What a wonderful oasis! This incredible gem dreamed up years ago and supported every day by caring people is truly a unique gift to Austin and our neighbors.
Finally, the closer my view from my board involvement and getting to know the amazing people here, the more validated my high opinion of this organization became. The work Hospice Austin staff members perform is not easy, nor insignificant. But because every day they all strive to provide the best comfort, the best care, the best support for grieving families, this organization provides a shining example of what excellent hospice and palliative care can be.
We all should be so fortunate to benefit from this care if and when our time comes.
And while it is not easy to provide dignified end-of-life care to anyone regardless of their means, this mighty nonprofit organization proudly does so. Pretty remarkable to be a nonprofit whose mission is to give and provide while for-profit competitors nip at our heels—and to be the best, nonetheless. Hospice Austin is the standard-bearer and fights every day for that status, and that's something of which to be proud.
The great people here with a passion to serve make Hospice Austin and Austin Palliative Care truly the best hospice and palliative care organizations in our part of the world for patients and their loved ones… and THAT's why I am honored to be connected to them.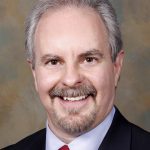 Brent Annear
Hospice Austin Board of Directors