Dana lost her mother to leukemia a month before Dana graduated from nursing school. Shortly after embarking on her career, Dana read an article about a hospice forming in Central Texas, which prompted her to move to Austin. Hospice Austin was not yet admitting patients, so Dana started working as an RN in St. David's Hospital oncology unit as a training ground for future hospice work.
During those years, she had the privilege of volunteering alongside hospice supporters like Chuck Meyer (chaplain and senior VP at St. David's and an early supporter of Hospice Austin) and Oncologist John Sandbach, who helped create Hospice Austin. She worked on Hospice Austin's nurses consortium committee which included Holy Cross Hospital, Brackenridge, Seton and St. David's.
Dana later served a total of 12 years on Hospice Austin's Board of Directors, and served two terms as Chair of the Board. Her husband, Frank Federer, also served a term on Hospice Austin's Board. While Dana has recruited several board members, it was former Executive Director Marjorie Mulanax who recruited her husband!
Dana retired from her work with St. David's six months ago; she has committed to staying at Hospice Austin at least a year or until a permanent executive director is hired.
"The Hospice Austin Board of Directors is delighted to welcome Dana as Interim Executive Director," said Hospice Austin Board Chair Brent Annear. "Dana's clinical background, experience in health care administration, and love for Hospice Austin ensures that this organization will continue to provide the very highest quality of care to seriously ill patients and families in Central Texas."
Dana said she believes in strong communication, transparency, and accountability that goes both ways. Staff need to have a sense of safety and belonging, access to adequate resources, ongoing education and knowledge that day-to-day decisions will center around patients and their families.
"Hospice Austin has been a consistent presence throughout my adult life," Dana said. "While meeting with the executive board they asked me why was I willing to consider this opportunity – my response was, 'Because it is Hospice Austin!'"
Many thanks to Dana, to Herb for his vision and guidance over these past months, and to Hospice Austin's Board of Directors for their commitment and support to the staff and mission of Hospice Austin!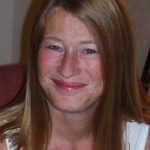 Melinda Marble
Communications Coordinator