Regardless of whether you've had the chance to prepare for it, losing a loved one is a time of grief, raw emotion, and stress. The last thing a family in mourning needs is to be worried about the steep costs of memorial services.
Unfortunately, that's the reality faced by thousands of Americans every year.
Saying a final farewell can be expensive – the average funeral in the USA costs between $6,000 and $10,000. However, there are ways to reduce the costs considerably.
The following tips make saying goodbye affordable, while still allowing for a touching tribute.
1. Set a Firm Budget
Before you make any plans, set yourself a realistic budget that you can stick to. Research the cost of venue hire, catering, caskets and urns, burial and cremation options, program design and print costs, and other service aspects.
If you visit a funeral home without an idea of costs and requirements, you may end up spending far more than intended on superfluous add-ons.
2. Check Funeral Home Costs
You may be tempted to approach a specific funeral home because you're familiar with the name, or they are well known. Before you do so, conduct some research into the funeral homes in your area. You may find that the services they offer – and what they charge – vary considerably.
Check their websites or, if necessary, give them a call and ask them for a list of their services and costs. You may find a smaller, less well-known home that offers good value for money.
The Funeral Consumer's Alliance of Central Texas conducts an annual funeral home price survey which includes a price chart that allows you to compare what all the funeral providers in our service area charge for exactly the same goods and services.
3. Burial or Cremation
A traditional burial is one of the factors that usually raise the costs of memorial services. Cremations are far less costly, and unless the ashes are buried, there's no need for a headstone or plaque.
Unless religious reasons or personal wishes require a burial, cremation can help keep costs down.
4. Plan a Virtual Memorial Service
It is acceptable and much safer in this time of social distancing to plan a virtual memorial service in order to limit potential exposure to the coronavirus. Hospice Austin has developed a step-by-step guide for hosting a virtual memorial service over Zoom.
5. Rent a Casket for the Service
Consider purchasing an affordable, unadorned pine casket to help stay within your budget. Some people find the idea off-putting as they're concerned about what a cheaper casket would like at the memorial service.
This need not be a worry at all, as many funeral homes rent out beautiful caskets for a service's duration. After that, a simpler one is used for the actual burial or cremation.
6. Consider a Green Burial
If you live close enough to a site that allows it, a green or natural burial is another way to save on costs. Green burials exclude the use of steel caskets and embalming chemicals. Instead, they involve the use of biodegradable materials.
Some green or natural burial grounds accept remains wrapped in a shroud, which means the cost of a casket is not a factor unless one is rented for the service. Green Burials are available in the Austin area in such places as Eloise Woods Natural Burial Park.
7. Price Different Venues
Consider your options before deciding on a venue for the memorial service and reception. If your home is not suitable, you can inquire at places of worship or venues such as community halls or centers. These places can often be rented for a modest fee.
If you're a member of a church congregation, other religious community, or belong to an association or a society such as the Freemasons, you may be allowed to use a venue for free.
You may also consider alternatives such as a beach or park, or any location where your loved one enjoyed spending time.
8. Do Not Hire a Caterer
When answering the question, "how much does a funeral cost?" many people are shocked to discover that a sizable chunk of their budget is spent on catering. The solution to this is to avoid hiring a caterer and ask friends and family to contribute instead.
People are often happy to lend a helping hand in times of grief and sadness. You could ask them to supply a plate of snacks or a cake or help serve tea and coffee.
A potluck approach to catering can save hundreds of dollars, and you can always ask people to bring one of the deceased's favorite dishes to make it more personal.
9. Arrange Flowers and Make Centerpieces Yourself
Paying florists or decorators to make flower arrangements and centerpieces for the venue(s) can be expensive. Save money by arranging the flowers and making the centerpieces yourself or ask a talented friend for assistance.
If you don't know where to begin, search the internet for 'memorial service flower arrangements' and 'memorial service reception table centerpieces' for ideas, hints, and how-to's.
Adding candles can reduce the need for flowers and are perfectly appropriate for most memorials. They can be purchased relatively cheaply too.
10. Design and Print Funeral Programs
Asking printers to design and print a funeral program can be expensive. Instead, save on costs by designing and printing the programs yourself.
If the thought of designing the program is daunting, ask a friend or family member who has the skills to help you. Alternatively, you could forgo a printed funeral program altogether.
11. Request Donations Instead of Flowers
Asking for donations instead of flowers to help cover the costs of a memorial service and burial/cremation is an accepted, understandable practice.
Money can be a sensitive topic, but it's an understandable concern when someone passes away. The standard etiquette is to mention it in the invitation or memorial service announcement that the family is accepting donations in lieu of flowers. On the day of the service, put a box in a noticeable place where contribution envelopes can be placed.
As simple as these tips are, they can save you a great deal of money and stress when planning a memorial service for your loved one. The goal of the service, after all, is to honor your loved one's life.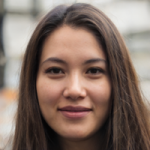 Jaime Benjamin
Editor, Choice Mutual