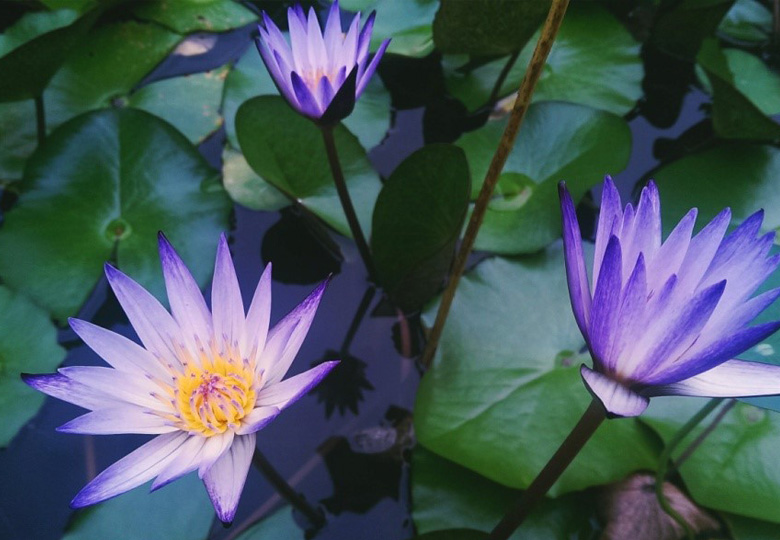 Bereavement Support Groups
Bereavement Support Groups
Some people avoid support groups because they fear they're not strong enough to hear about others' grief, but a support group is one of the few places where you can find a community of people who really understand what you're going through. Support groups can provide a safe, structured place where normal, healthy people bound by their experience of loss can come together to share stories and express and work through their feelings.
Most Hospice Austin support groups meet for eight weeks at our main office unless otherwise stated (4107 Spicewood Springs Rd., 78759). Groups are offered throughout the year. With the exception of our Drop-In Groups and Conversations on Grief Webinar, we recommend participants be at least 2-3 months out from their loss. However, please give us a call to register in advance even if your loss was very recent. Call (512) 342-4700 or (800) 445-3261 for more information or to register. Support groups are free. Donations are gratefully accepted.
You can check out our monthly listing of drop in support groups here. Eight-week support groups are not listed on our events calendar; please call to register for our next series.
8-Week Support Groups
Loss of Spouse/Partner Group – For those over 60 years old
Loss of Spouse/Partner Group – For those under 60 years old
Loss of Parent Group – For adults grieving the death of their mother or father
Loss of Sibling Group – For adults grieving the death of their brother or sister
Loss of Adult Child Group – For those grieving the death of an adult child
Healing Grief Holistically
For those grieving the death of someone in their lives, this 8-week group uses group support and a Chinese Medicine/5 Element perspective to help heal the wounds of loss. Using a combination of movement, acupressure, essential oils and verbal processing, we encourage healing of the whole self. Each group focuses on a particular emotion commonly felt in grief such as hopelessness, depression, anxiety or fear. Participants learn specific techniques to work with and heal these challenging emotional states, as well as ways to cultivate joy and healing. This group is offered 1 – 2 times a year.
Grief and Transformation Through Expressive Arts
This 8-week group invites participants to use various creative activities as well as group processing to make meaning in a time of loss. Expressive Arts Therapy is a form of therapy that uses the creative arts (music, poetry, theater, writing, movement, and visual arts) as a healing tool. The focus is put on the experience or process rather than on final product. No prior creative art experience is required! This group is offered 1 – 2 times a year.
Day of Renewal: A Creative & Experiential Exploration of Grief
This special day includes group sessions using gentle movement, aromatherapy, art, writing, and information on acupuncture & acupressure. The movement practice is suitable for all fitness levels and an affinity for all of the activities is not a pre-requisite! However participants will move through the activities together in groups. Register by calling the Bereavement Department at 512-342-4700. Cost is $20 and includes breakfast, lunch and snacks. Scholarships are available. This group is offered 1 – 2 times a year.
Drop-In Support Groups

Come as you are and any time you would like to be with others who are grieving.
Daytime:
South Austin – 1st & 3rd Tuesdays, Noon to 1:00 pm – Shepherd of the Hills Presbyterian Church (5226 W. William Cannon Dr. 78749)
North Austin – 2nd & 4th Tuesdays, Noon to 1:00 pm – Hospice Austin (4107 Spicewood Springs Rd. 78759)
Evening:
North Austin – 1st & 3rd Wednesdays, 6:30 to 8:00 pm –  Hospice Austin (4107 Spicewood Springs Rd. 78759)
South Austin – 2nd & 4th Wednesdays, 6:30 to 8:00 pm -Shepherd of the Hills Presbyterian Church (5226 W. William Cannon Dr. 78749)