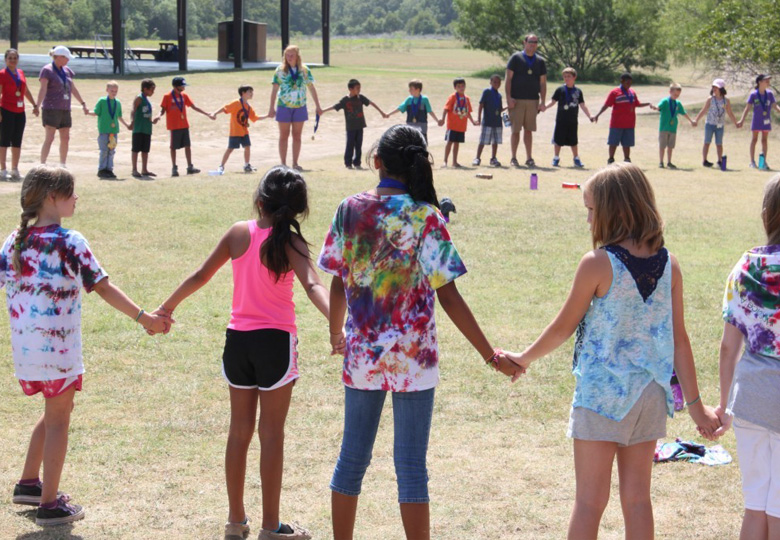 Camp Brave Heart
Children and teens who are grieving can experience a sense of isolation as they struggle with deep and complicated feelings. Often, they do not know anyone one else who has suffered a similar loss.
Camp Brave Heart is a free bereavement camp for children and teens who are grieving the death of someone important in their life. It is a fun, high-energy camp combined with grief education, peer bonding, and emotional support led by grief support professionals and trained volunteers.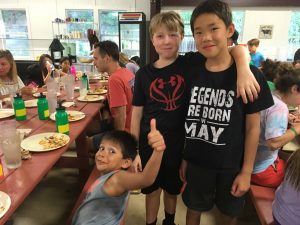 Over the course of four days filled with recreational and therapeutic activities, campers hear each other's stories, explore their grief in a safe and understanding environment, and learn ways to help them cope with their loss.
Campers are accepted after determining that the child is emotionally ready and able to participate and benefit from the camp.
Camp Brave Heart is provided to families free of charge due in large part to the financial support of generous donors.
Camp Brave Heart was held online in 2020 and 2021 in order to keep our campers and their families safe. Although we recognize how different a virtual setting is from our traditional overnight camp, we were moved by the connections and healing that took place in a virtual setting.
Camp Brave Heart 2021 was held June 8th – June 11th. We look forward to meeting back in person in 2022! Applications for Camp Brave Heart 2022 will be available on this website in March 2022. Please contact Bereavement Supervisor Maggie Cochran at 512-342-4784 if you have any questions about camp. Se habla español.
---
Camp Brave Heart 2021
To see pictures from the 2021 camp, please click here.
Check out CBS Austin's story on Camp Brave Heart!
---
A Letter from a Camper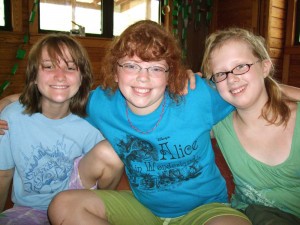 I went to Camp Brave Heart honestly thinking it wouldn't help. Then I got to camp. It was ok to cry, ask questions, tell people how you really felt. We did things that helped me understand what I was feeling. And there was nothing awkward when you said "My _____ passed," because we all understood the feeling well enough in order to not make someone else feel it. At Camp Brave Heart, I also made lifetime bonds with four friends who also lost their dads. We meet up on holidays, birthdays, any day we can really, and my little brother does the same with his friends he made at camp. Thank you for letting me tell you how Camp Brave Heart has helped me even now when I'm 14.
Have a nice day,
Madison
Madison attended camp when she was 12 and wrote this letter at 14. After turning 18, Madison volunteered at Camp Brave Heart for several summers to help other children cope with losing someone they love.