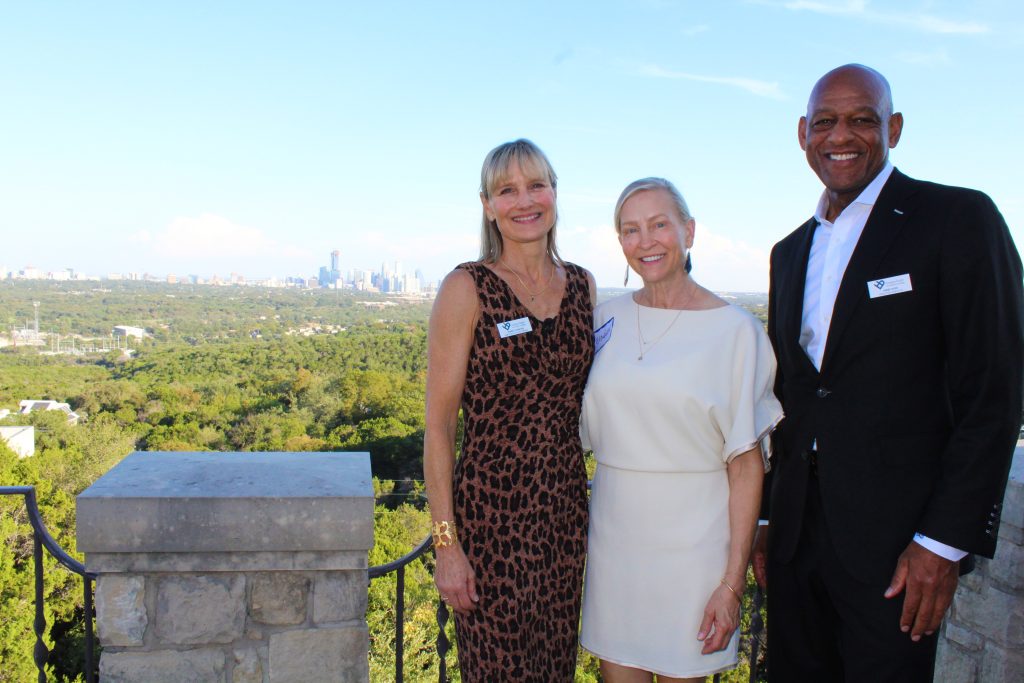 HOSPICE AUSTIN cordially invites you to join or renew your Friends of Hospice Austin 2023-2024 membership!
Our annual membership party will be held on Thursday, September 21 at the beautiful home of Jay and Elizabeth Walker.  This cocktail party is an opportunity to thank our members for their steadfast support.
FRIENDS OF HOSPICE AUSTIN is a voluntary organization that raises community awareness of hospice services and provides financial support for Hospice Austin.  Your donation allows us to care for uninsured and underinsured patients and to administer programs such as Camp Brave Heart and grief counseling.
AS THE FIRST HOSPICE in Central Texas, Hospice Austin was established over 40 years ago for the sole purpose of serving families. We are the only hospice in the area with full-time dedicated hospice and palliative care physicians and many of our staff hold special certifications in palliative care. We care for all who need us, regardless of a patient's diagnosis or ability to pay. We are available 24 hours a day, 7 days a week.
Friends of Hospice Austin membership dues are $175 annually per person or $325 per couple.
Friends of Hospice Austin Notable Donors membership dues are $1000 for an individual/couple.
Click here to join Friends of Hospice Austin or contact Development Coordinator Camael Noah at cnoah@hospiceaustin.org (512) 342-4752.
For pictures of 2022's membership party, please click here.
Benefits of Membership Include:
Admission to: Membership Party • Educational Events • HAND's Reception (Notable Donor Level)
Invitations to: Beauty of Life • Amplify Austin Party 
Volunteer Opportunities: Special Events • Membership Outreach • Community Outreach
Friends of Hospice Austin celebration is generously underwritten by: