Community Partners
We are sad to cancel our annual Hospice Austin's Beauty of Life fundraiser this year.
The event is supported by some incredible local fashion boutiques. 

We are delighted to showcase the following Fashionista and Trendsetter Fashion Partners for the month of October! We welcome everyone to support these wonderful local businesses because together we are stronger as a community.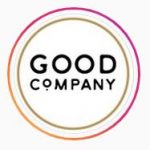 Good Company
With three locations in Austin Texas, Good Company fashion boutique believes that there is more to "Love Love" when shopping at their stores. Owner Mallary Carroll thoughtfully curates an array of emerging and established clothing and jewelry from many talented designers. Good Company has been a fantastic Fashion Partner at our Beauty of Life event and we thank Mallary and her staff for believing in Hospice Austin.
ByGeorge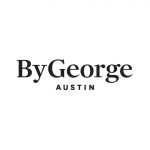 For the past 41 years, ByGeorge has offered a selection of womenswear, menswear, jewelry, apothecary and home goods from a global curation of distinctive designers, as we as pieces from artisans and creators who call Austin home. Headquartered in Austin, Texas. ByGeorge believes that great style can be both sophisticated and effortless with a distinctive perspective and of uncompromising quality. Hospice Austin appreciates the support and generosity of this stylish fashion boutique and we are elated that ByGeorge continues to support Hospice Austin.

Laura Elizabeth Jewelry
Laura Elizabeth, owner of her own fashion jewelry line states "It's within this collection that I discovered myself and discovered how I want to leave my impression." Female-owned and operated, her sustainable jewelry is handcrafted with signature designs that includes delicate silver and gold-fill necklaces, elegant earrings, hammered brass cuffs, and artisanal-look rings.
The jewelry is worn to effortlessly express your own unique style. Hospice Austin thanks Laura and her staff for being a fantastic
Fashion Partner and helping raise funds for our mission to help others in community.
The Menagerie


Since 1978, The Menagerie has been one of the most trusted names in fine jewelry, bridal registry and home accessories in central Texas. Their mission has always been a tradition of trust, high ethical standards, and knowledge of atelier designers that fill the shop of owner Vickie Roan. Vickie and her wonderful staff have been supporters of Hospice Austin for many years and they always give back to the community through donations to local non-profits. Hospice Austin is grateful to Vickie for her friendship, support and believing in the work we do for those in the community.
Tutu & Lilli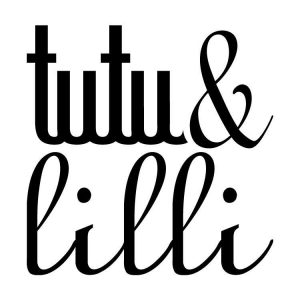 Hospice Austin is thrilled to have the support of fashion boutique Tutu & Lilli. Owner, Melissa Saravino and her staff believe in the work we do and they travel from Houston, Texas to support Hospice Austin and showcase their comfortable and stylish everyday clothing that is easy to care for in an array of bold and bright colors. Thank you Tutu & Lilli for being part of the Fashion Partner family of supporters!