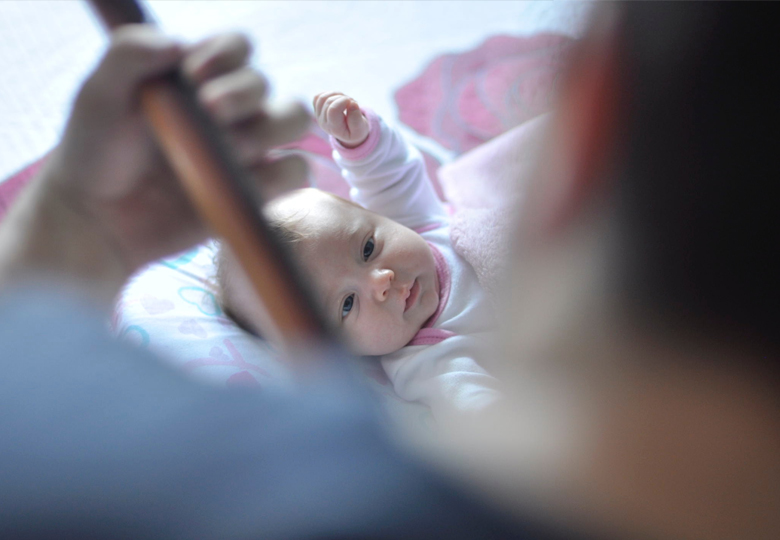 Traditionally, patients forgo curative treatment when choosing hospice care so they can experience a better quality of life aimed at controlling their physical symptoms and addressing their emotional and spiritual needs.  But for parents of pediatric patients, this has always presented an impossible, wrenching choice.  What parent could choose to surrender curative measures, no matter how slim the hope of success?
Fortunately, parents are no longer subjected to that singular anguish. Now a child who receives hospice care may concurrently receive all other services that are related to the treatment of the child's condition. That means that, in addition to curative measures, a child's care may also focus on enhancing the quality of life, minimizing suffering, optimizing function and providing opportunities for personal and spiritual growth.
Recognizing that children and their families' needs are different from those of adult patients, Hospice Austin created a specialized pediatric hospice program. Dr. Ann Marie Case is the medical provider for the program, which also includes dedicated nurses, certified nurse assistants, social workers and chaplains who specialize in caring for children. Hospice Austin is the only hospice in Central Texas with a pediatric hospice program.
Pediatric patient cases are typically more complex than adult cases and require nursing expertise specific to newborn and pediatric care.  Many pediatric patients are neurologically impaired, making symptom assessment more difficult and time-consuming.  The typical pediatric patient requires the ordering and tracking of special medical supplies (tracheotomy supplies, nasogastric tubes, ostomy bags, oxygen masks, etc.) all in varying sizes as well as special formula and feeding regimens. Comfort and symptom medications need to be individually compounded and closely monitored.  Pediatric patients also require frequent trips to the hospital for concurrent curative treatments.
The psychosocial demands for younger patients are just as complex.  Pediatric patients all have surrogate decision-makers.  Many of these parents face huge financial burdens resulting from their child's illness.  They are often young families with other siblings to tend to and their anxiety, anticipatory grief and bereavement needs, and those of their surviving children, are enormous. Social work and spiritual team members work closely with these families to provide support.
Pediatric specialists are best able to handle these very complex cases. The intense service needs dictate that pediatric care staff carry smaller caseloads.
Hospice Austin's goal is to provide every seriously ill child in our community with access to compassionate end-of-life care that improves their physical comfort, meets their emotional needs, and ensures that wishes and concerns are heard and addressed. Our patients are able to spend their remaining days as free from pain as possible, with dignity, comfort, and in the company of their loved ones.
If you have questions about Hospice Austin's Pediatric Program, please call (512) 342-4700.