When doctors told Anitra Gilley that she had Stage III cervical cancer, everything in her mind went blank. She was the single mother of four children; she couldn't have cancer. Her mind started whirling and then, like a Wheel of Fortune spinner, stopped on her grocery store list. She had planned to go to the grocery store after her doctor visit. She started reciting her list over and over to herself, so she wouldn't hear what the doctor was saying. "I need milk and butter and eggs and…" Anitra was scared and angry. The doctor kept asking her if she had questions; Anitra remembers thinking, "Just open the door and let me go!"
Anitra went home and decided her doctor must be wrong. Eventually her symptoms landed her in the hospital.
Managing a serious illness can be overwhelming – it can quickly turn into nearly a full-time job navigating appointments with various specialists, tests, scans, treatments, and insurance. And that isn't even the half of it – how do you manage your anxiety? What do you tell your kids? What does this mean for your future?
Anitra came onto Austin Palliative Care's service in May. A subsidiary of Hospice Austin, Austin Palliative Care (APC) is a nonprofit agency that cares for patients with a serious illness who are not eligible or ready for hospice care. It's the only palliative care program of its kind in the area where physicians, nurse practitioners and social workers visit patients in their homes or independent and assisted living communities. Patients still see their regular doctors and can continue treatments for their disease – palliative care just helps them feel as well as possible, both physically and emotionally.
According to APC Nurse Practitioner Shelley Baker, palliative care is all about building trust with a patient and understanding and supporting them in their goals. This can't be done in a 15-minute appointment; APC providers typically spend an hour or more with patients to ensure all their concerns are fully addressed.
"When my patients call, they talk to me like a family member," Shelley said. "They want my opinion, but they need to be heard. Sometimes it's not about medicine, it's just a bad day. They need to talk about how they feel about their illness and process it."
Anitra said that her APC provider helped her get on the right blood pressure medicine and kept on top of her pain medication, which she had been cutting in half. She would call Anitra's various specialists and get answers to Anitra's questions as well as remind her of upcoming appointments with those doctors. She reconnected her with an oncology psychiatrist to help manage her anxiety.
"She helped me open up and not feel closed off," Anitra said. "Austin Palliative Care's response time is quick – I don't have to sit on pins and needles waiting for them to call me back. They make it comfortable for me to reach out if I have a question or need anything."
APC has a medical provider available 24 hours a day to help with issues that arise, day or night. Austin Palliative Care's goal is to help people live better, according to APC Medical Director Kate Tindall.
"What I hope people understand about palliative care is that what we do is based on what you need from us," she said. "It's not always one thing. The things that we do in terms of symptom management can be life changing. And whatever we encounter, we're going to be right here next to you, and we're going to tackle it together."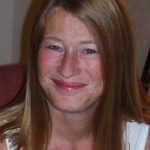 Melinda Marble
Communications Coordinator